Dining Services
September 2023 Menus
Set up your lunch account or add money to your existing account at www.myschoolaccount.com. For a new account, you will need your student ID. (The school office can provide that.)
Myschoolaccount.com
is a convenient, secure way to make funds available to your child for use in dining services. Cash is also accepted.
Start your day off right with breakfast at school! In addition to providing lunch for our campus, students and parents are welcome to come and enjoy breakfast! The Dining Commons and the Cougar Den, located in the high school, will be open each day at 7:30 a.m.
The breakfast menu in the Dining Commons includes breakfast biscuits, cinnamon rolls, and muffins. All grade levels are invited to enjoy breakfast on campus. However, students in grades TK-4 must be accompanied by an adult.
Breakfast in the Cougar Den will offer muffins, smoothies, coffee, and more.
Meet the Chef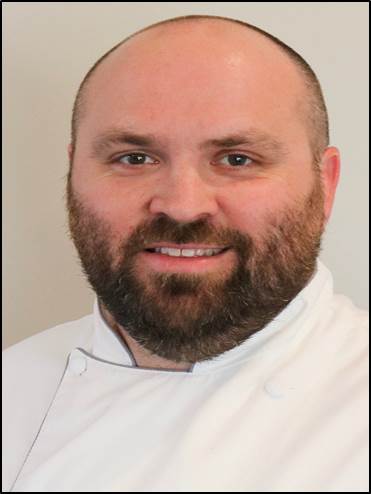 Chef Michael Hussey brings over 18 years of culinary service experience in various settings, including college campus, health care environment, and athletic arenas.
Michael learned to love food and cooking from his grandfather, who took pride in preparing food for all the large family functions. He has worked in food service from the age of 18.
Michael was born and raised in North Carolina and spent most of his time in the mountains. He resides in Winston-Salem with his wife, Ashley, and daughter, Mackenzie. Their hobbies include hiking and camping with their two golden retrievers.
Fun Fact: The most famous person Chef Michael has served is Michael Jordan!
Menu Sampling
Food Sampling
The HPCA Dining Services offers a plethora of freshly prepared food services for our campus. The Be Well programs allow students to make educated decisions about food choices that offer more healthy alternatives to the menu.
Examples of Delicious Menu Options:
Chicken Hibachi with Veggies
Personal Pan Pizza
Waffles, Bacon, and Grits
Stromboli
Baked Chicken
Pasta Bar
Chef Salad
Chicken Caesar Salad
Homemade Chocolate Cookies